The Vicar writes...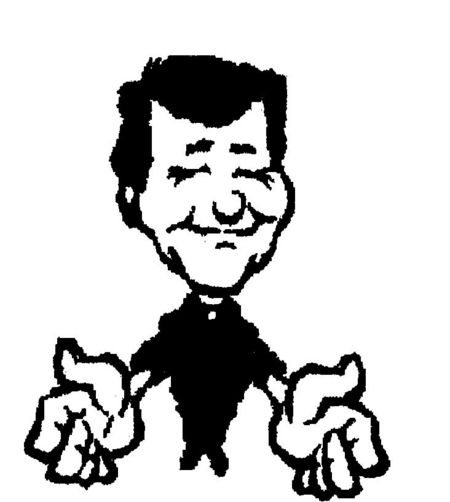 Dear friends,
This month people across the United Kingdom will join in one of the biggest birthday parties in our nation's history, the Queen's ninetieth birthday. The celebrations began on the 21st April [her actual birthday] and culminate on the weekend of the 11th and 12th June [her official birthday].
As Head of State she has seen a dozen Prime Ministers come and go. She has witnessed some momentous events during her long reign - space exploration and the moon landing; the Cold War and the fall of communism; the strengthening of 'The Commonwealth' and the expansion of the European Union; major advances in the field of medicine and the growth of computer technology. As matriarch of the Royal family she has also experienced her own personal joys and sorrows. Though she has handed over some of her duties to other members of her family she still, at ninety years of age, has one of the most arduous daily workloads in the country.
Whether we are ardent royalists or not, most of us would agree that her lifetime of service to the nation is a wonderful example of commitment and devotion to duty. She remains the most recognised heads of state in the world and often towers above our political leaders when it comes to integrity and service to her people.
As well as being sovereign of the United Kingdom and of her other dominions across the world Queen Elizabeth also serves as 'Supreme Governor' of the Church of England and 'Defender of the Faith'. Though these titles were originally bestowed on Henry VIII during the turbulent years of the Reformation they remind us of her important role within the established Church of England.
Over the years the Queen has spoken openly about her Christian faith and its importance in her long life. This is especially true of her recent Christmas broadcasts to the nation and Commonwealth. During one recent Christmas broadcast she said;
"For me the teachings of Christ and my own personal accountability before God provide a framework in which I try to lead my life. I, like so many of you, have drawn great comfort in difficult times from Christ's words and example." She very much views her reign as a vocation from God.
On Saturday 11th and Sunday 12th the Church bells will ring out at midday from All Saints in celebration of the Queen's ninetieth birthday. Special prayers will be said at the Choral Eucharist on Sunday morning for our sovereign and nation.
As a nation and as a Church we have much to be thankful for as we celebrate Queen Elizabeth's ninetieth birthday and her remarkably long reign. We can reflect on her example of public service and her witness to the Christian faith. Through her work she continues to bring a sense of continuity in an age of rapid change. As Supreme Governor of the Church of England she symbolises how the Christian faith has helped to shape our great nation. Long may she reign over us!
The Church of England has offered us the following prayer to be used as the nation celebrates this month;
Heavenly Father, as we celebrate the ninetieth birthday of Her Majesty the Queen, receive our heartfelt thanks for all that you have given her in these ninety years and for all that she has given to her people. Continue, we pray, your loving purposes in her, and as you gather us together in celebration, unite us also in love and service to one another, through Jesus Christ our Lord. Amen.