The Vicar writes...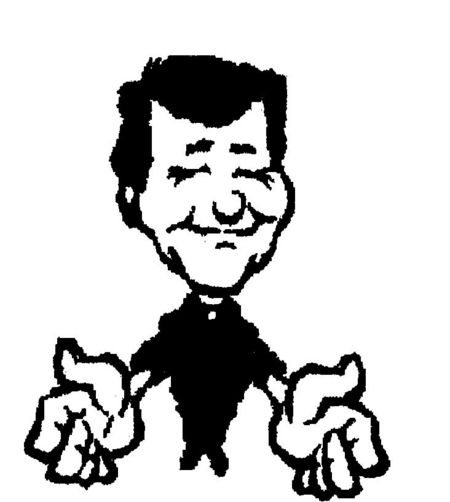 Dear friends,
Recently the Governing Body of the Church in Wales voted overwhelmingly in favour of ordaining women as bishops. The historic decision was greeted with applause and loud cheering in the debating hall. One senior female cleric, speaking on the national news, claimed that the vote would change the Church in Wales for ever.
The decision has been welcomed by most anglicans across the province. Many feel that this has been a long time coming and there is some relief that the issue has at last been settled.
However, though a 'yes' vote came as no surprise the defeat of a related bill, to make provision for the traditionalist minority, shocked quite a number of us.
The Welsh bishops had made such a provision an essential part of what they had put before the Governing Body. In the end, two senior female clerics introduced a successful amendment and a simple 'yes' or 'no' vote was taken on women bishops without any provision for the traditionalists.
Over the years a number of people have asked me why the Church has taken so long to move on this issue. They've often said, 'If we have female teachers, doctors and lawyers why not bishops?' If it really was just a matter of women's rights then we could have resolved this decades ago and got on with what we are called to do, to spread the good news.
But the issue has not been a simple one for the Church. We've had to consider what the scriptures and tradition have to say on the matter, and the ecumenical implications of such a change.
It's clear that the gospels celebrate how our Lord was revolutionary in his interaction with women, children and those who were on the margins of the society of his day. At a time when women were very much second class citizens Jesus wasn't afraid to count them among his closest followers and friends. We can think of Mary and Martha, Mary of Magdalene and others who, unlike the men, stayed with him to the end. But though Jesus was clearly counter cultural in calling women to himself, when it came to appointing apostles he chose twelve men. In doing this was he held back by the social restrictions of his day? Most western anglicans today would say that he was. Others would say that he wasn't.
The same could be said for the apostle Paul, who said some incredibly inclusive things about women, even though he had been trained as a Pharisee. Yet when it came to women in leadership roles within the Church he also says some uncompromising things. Was he wrong in this and on other things wrote about? Again, some of us would say 'yes' and others would say 'no'.
Last month's vote in favour of women bishops with no provision for our traditionalist brothers and sisters, has indeed changed our Church. It might have made us more inclusive in the eyes of the modern world but it has actually made us less inclusive when it comes to those we agree to disagree with. Though the bishops have been asked to draw up a code of practice, for a significant number of our most faithful and committed people the Church in Wales now feels less of a home to them.
It goes without saying that we are called to live out our faith at a time of great social change. Next on the agenda will be same sex marriage. Any look at the statistics will reveal that our Church is in steady decline. It looks likely that we will respond to this by moving away from the traditional way of doing ministry and replacing vicars with teams [lay and ordained] and parishes with 'ministry areas'. We live at a time of change unparalleled since the upheaval of the reformation.
As we respond to all this we need progressives and liberals who can take us forward and help us to communicate and celebrate our faith in new ways. But we also need those of the traditionalist integrity. For they call us back to our apostolic roots; to the faith delivered to us by the saints; to the holy scriptures and to the great tradition of the Anglican Church.
Some traditionalists might well walk away from us. Some might look to the Church of England, which is likely to be more generous to them than the Church on this side of Offa's Dyke. Others might cross over to the Ordinariate established by Pope Benedict.
But I very much hope that we can find a way to walk into the future together. It will need all the grace and generosity of heart we can find.
With every blessing,