The Vicar writes...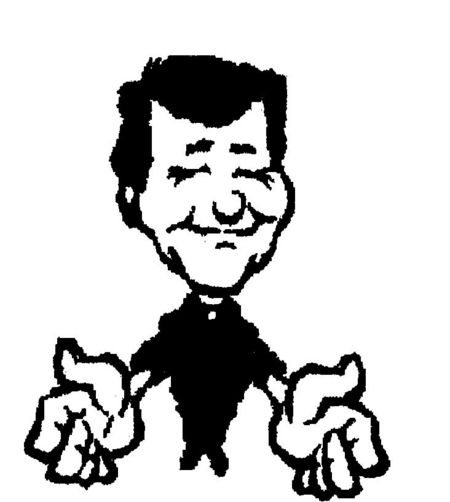 Dear friends,
Recent research has suggested that there is a link between clergy numbers and Church growth or decline. Where there are good numbers of priests there are usually larger numbers of worshippers. Where clergy are more thinly deployed and have the care of several Churches there are likely to be smaller congregations.
When I was ordained, back in the 1980s, I was one of well over a hundred stipendiary clergy serving within the diocese. We also had around fifteen thousand regular communicants. Some thirty or so years later the numbers of clergy and worshippers have more or less halved.
If the research is right then it reminds us that the Church is, at heart, a pastoral community. The traditional model of the priest and his people, shepherd and flock, is one that has served us for centuries.
Though many of us would yearn for a return to the good old days, when every Church had its own Vicar and most parishes had young Curates, it's very unlikely that we will see that level of clergy deployment again. Over half of the full time priests in our diocese will retire within the next ten years, myself included. Even if we had lots of young people offering themselves for ministry we couldn't afford to pay them with the diminishing financial resources of the Church in Wales. The reordering of our parishes into what we call 'Ministry Areas' is a response to what is coming our way.
Over the next decade parishes will have to get used to sharing a priest with their neighbours. This has already happened in many of the rural areas of our diocese. But does this necessarily mean that we must prepare for decline? I very much hope not.
Though the evidence suggests that fewer clergy in the future will mean fewer people in the pews decline need not be inevitable. For other research shows that where congregations respond to this challenge by taking on the work of ministry themselves then the Church has actually seen the green shoots of growth. Across the UK many parishes now have teams of lay pastoral visitors, worship leaders, eucharistic ministers, administrators, children's officers and youth workers. Churches are beginning to rediscover what the New Testament refers to as the 'Royal Priesthood' of all baptised Christians. This sharing in the work of the Church has also released our priests to do what they were actually ordained to do - to be ministers of sacrament and word.
When we look at our own situation in the Mumbles Ministry Area we now have three stipendiary priests where we once had six [three Vicars and three Curates]. One of our priests is the Archdeacon of Gower, which takes him out of Llwynderw several days a week. Newton Parish is likely to be vacant well into the new year as it awaits a new incumbent. So, for the next few months, you might notice our priests travelling around our Ministry Area taking services in our five Churches on Sundays and during the week.
So as our three parishes journey into the future one of our first priorities will be to look at how we can set up teams of people to share in the mission and work of our Churches. We need help with increasing administration, to take the sacrament to local nursing homes and to the housebound. We could really do with some volunteers to help run youth and children's activities. Fewer clergy on the ground need not mean decline. Priests and people working together can help to grow the Church once more. Sometimes too, when churchgoers offer themselves for lay ministry they feel themselves drawn to ordination.
There is the temptation to be pessimistic as we think of the challenges facing the Church in these secular days. I very much hope that we will always look to the future with optimism and hope. For we are Easter people and the victory is ours!