The Vicar writes...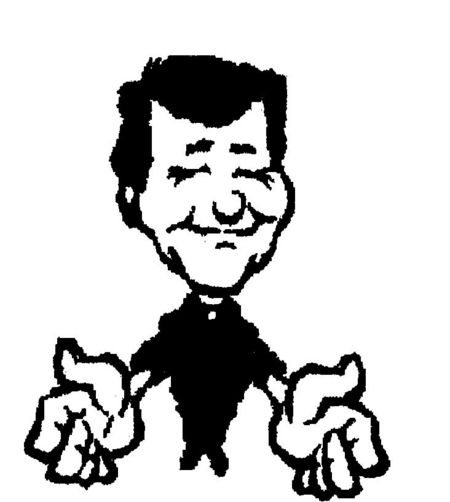 Dear friends,
The forty days and nights of Lent coincide with the season of Spring. All around we see signs of new life as buds and Spring flowers begin to open. Though, following the recent wet and windy winter, it's a miracle that the Spring flowers have dared to poke their heads above ground at all!
Lent is often thought of in rather solemn and negative terms. It's a time when many of us give things up. We go without sugar, biscuits or alcohol in a gesture of self discipline. Some of us put the money we have saved aside to give to a particular charity or good cause at Easter.
Self denial can be a good thing for us. Our health and general well-being can benefit when we give up those 'naughty but nice' luxuries we like to indulge in. The Church and Scriptures go so far as to call us to a time of 'fasting'. This echoes the time of temptation and fasting our Lord endured in the wilderness for forty days and nights at the beginning of his ministry as the Christ.
Historically, Lent was the time when new converts were instructed in the faith in preparation for their Baptism at Easter. It continues to provide an opportunity for us to grow in our shared faith.
These days, however, it's become fashionable for churchgoers to look at Lent in a more positive way. Rather than giving things up many of us try to take something on as part of our Lenten discipline. We might attend a study group, make the effort to be in Church more regularly or read our Bibles a little more. Over the last few years at Oystermouth we have encouraged this approach with an annual programme of special services, talks and studies.
This year I commend to you a number of ways that you can use this season positively.
First, I encourage you to read through St. Matthew's Gospel as we make our communal journey into Easter. It will literally take just a few minutes of our day and will help us to get into the habit of reading the Scriptures regularly. We've tried this for a number of years now, So please join us by following the day by day reading scheme in Lent 2014.
Second, we will begin our Lent Course on the first Sunday evening after Ash Wednesday. This year we are joining with Newton and Llwynderw parishes for this, as part of our journeying together into a ministry area. There will be a series of talks at 6pm in St Peter's Church, Newton, on the theme 'Gateways to God'. It will be led by local clergy and lay people. Please come along.
Third, Lent encourages us to faithfulness in worship, to be more diligent in our Churchgoing. So I encourage those who come to Communion every Sunday to think about joining us for a midweek Eucharist as well. I also invite you to join us for Stations of the Cross on Thursday evenings.
It's good to remind ourselves that the word 'Lent' is from the Old English for 'Spring'. It also gives us the root for 'length' and originally referred to the lengthening of the hours of daylight we look forward to at Springtide. It gives the Christian pilgrim an annual opportunity for some spiritual growth as we keep the forty days and nights of Lent before the celebration of Holy Week and Easter.
Some years ago I used Brother Ramon's Lent Book, 'The Way of Love', as the theme for our Lenten pilgrimage. Br. Ramon was well known and much loved in this his home city of Swansea. In his introduction to 'The Way of Love' he wrote the following words. I hope that they will inspire us towards a good and fruitful Lent;
'You are invited to a sterner discipline than merely giving up sugar for Lent! It is the discipline of a pilgrimage, a journey into Scripture, a journey into your deepest self, a journey into God. Like all good disciplines, positive good emerges with accompanying joy, and closer proximity to that union in Love which is the goal of all our journeyings. We are all on a pilgrimage anyway, from the cradle to the grave, and through the gateway of death into eternity. So any smaller pilgrimages on this larger journey which can infuse meaning into life's twisting and [hopefully] ascending pathway, should be treasured.'
with every blessing,