Camaraderie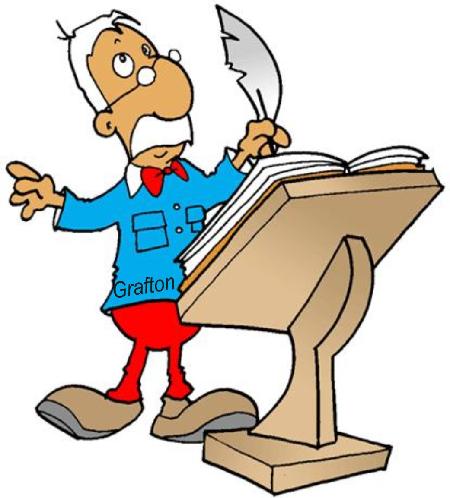 Written by Grafton Maggs











Such is the perverse nature of the human species, that generally it is not the largesse of life that fosters good relationships with one's fellow, but misfortune. Such misfortune can vary in degree, from the trivial of a long wait at a bus stop, to the extreme of the horrors of the battlefield and, sadly, when life returns to a normal pattern, such good relationships tend to atrophy. However, a lasting legacy does usually persist in proportion to the degree of adversity endured.
Heavy fall of snow
One mid winter in the 1980s, an unusually heavy fall of snow completely blocked all the roads to and from Mumbles, and shut off all the back streets. Mumbles was cut off and paralysed. The only way I could get into the village from Norton was to walk. Warmly dressed, stoutly booted, I set forth and encountered many stalwarts in a similar situation. How joyously we all greeted one another! People I had never seen before, people I had passed daily with out a flicker of acknowledgement, now exchanged merry greetings, loudly shouting with roars of laughter,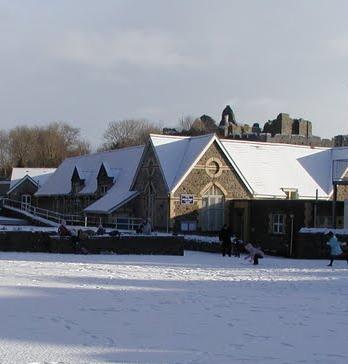 "Lovely day! Just been for a swim?! Ho! Ho! Heh! Heh! Heh!" and other similar, uproariously witty, outbursts to which I responded with equally banal replies. These interchanges were all very pleasant and heart-warming. In digression, but worthy of comment is, that in spite of the total impassibility of the roads making it absolutely impossible to get to work, the White Rose was packed for the entire day. This I think is a demonstration of the indomitable spirit and fortitude of Mumbles Man who, regardless of the appalling conditions, fought his way through to the bar of this fine old hostelry, in defiance of any risk to wind and limb. Such endeavour brings tears to ones eyes. The Dunkirk spirit does, indeed, live on.
Victoria Inn
It was many years earlier, in the thirties, that I witnessed an example of enduring camaraderie engendered by events from the other end of the scale. My home, then, was the Victoria Inn, Gloucester Place, Mumbles of which my father Glyn Maggs, was the landlord. In spite of the economic depression, it was a wonderfully happy household, full of love, warmth and laughter, shared with my mother and dear brother, Colin. It was my home for the whole of my childhood and I was, indeed, blessed.
One evening, I was upstairs in the living room, attempting, through a storm of static, to tune in to the BBC Dance Orchestra (conducted by Jack Payne) on our proudly owned Marconi wireless set (with 8 valves! -whatever that meant).
A shout from downstairs!
"Graf! Come down here, straightaway!"
Unusual.
I took mental stock of any possible misdemeanours, which, in spite of my careful camouflaging and blatant lying, might have been uncovered. Perhaps Colin had shopped me. I should never have told him about that firework incident in the Tivoli Cinema.
With trepidation I went down stairs, through the smoke room to join my father behind the bar. As it was only 6.o'clock on a weekday, the pub was quiet and, passing a small group of locals sipping halves around a table by the door, my attention was immediately drawn to two gentlemen standing at the bar. Both were bowler hatted, dark suited and of serious countenance. The taller one sported a large moustache and had a military bearing. I glanced anxiously at my father's face and relief flooded into my heart. His face was of normal colour and he smiled (when I was in trouble, his facial hue changed to a puce colour and he would gaze upon me with basilisk eye). My faith in Colin was restored (for the time being).
In the Great War
My father ushered me towards the two customers and spoke,
"Grafton! I doubt very much that, in your lifetime, you will ever meet such a gentleman as this again."
My father paused and extended his right hand towards the taller of the two gentlemen.

"This is Captain Holmes, formerly of the King's Own Yorkshire Light Infantry. He was awarded the Victoria Cross in the Great War!"
My mouth fell open and as I looked up into Captain Holmes' face, he grinned at me, all severity vanishing in a flash. He carefully placed his glass of ale on the counter and his hand reached out to meet mine. Meanwhile, the quiet mumble of background conversation, from the table by the door, ceased.
As my hand gripped his, he spoke,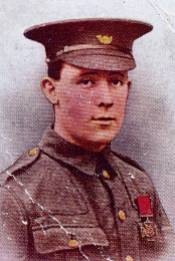 "Pleased to meet you, son!"
My mouth was dry as I croaked back, "Pleased to meet you, sir!"
Deeds of Incredible Valour
The effect upon me was profound. The Great War was still relatively recent and I had been brought up with stories from some of the many veterans with which Mumbles abounded (my father was one of them). I knew something of the horror and carnage of that Pyrrhic victory. I knew, too, of the countless deeds of incredible valour that had been performed by soldiers in the vile conditions of the Western Front battlefields. Here and now, I was suddenly confronted by one of that very special breed.
I was at a loss for words (children, in those days usually were) and Captain Holmes, still smiling, pulled back his jacket with his left hand, to reach into his waistcoat pocket, and as he did, I saw a heavy silver watch chain suspended across his front but it was not that which held my gaze. Above the pocket was a row of ribbons. The first was a deep purple maroon with a tiny bronze cross in the middle- the ribbon of the Victoria Cross!
Small Silver Case
Such a diminutive emblem for such valour, yet, with a dignity of its own by virtue of its simplicity. Next in the row came the, instantly recognisable, three Great War ribbons (nicknamed, by old warriors -"Pip, Squeak and Wilfred") one of which carried the laurel of a "Mentioned in Dispatches". The end one, I did not recognise.
Captain Holmes extracted a small silver case from his vest pocket, opened it and handed me a beautifully engraved business card bearing his name and awards,
Captain Frederick W. Holmes VC, Medaille Militaire.
"A little souvenir, lad!"
---
Here is the official citation from the London Gazette,
25 November 1914

Le Cateau, France, 26 August 1914, No 9376 Lance-Corporal Frederick W. Holmes, 2nd Bn, King's Own Yorkshire Light Infantry

"Carried a wounded man out of the trenches under heavy fire, and later assisted to drive a gun out of action by taking the place of a driver who had been wounded."
Frederick Holmes was invested with his Victoria Cross by King George V at Buckingham Palace on 13th January 1915.
---
He then turned to my father and made his excuses. It was time to move on and we all shook hands. However, the drama did not quite end there. The captain, with his companion, walked to the door and, to his surprise, as he passed the only other occupants of the bar, saw all four of them stand up and remove their caps. The noble captain turned to them, obviously moved, and with a gentle smile shook hands with each one in a most respectful manner. I knew that all four were veterans of the Western Front and I was more than familiar with that chesty cough and wheeze of Ned Way's, a legacy of the poison gas of Flanders. I think that Holmes was instantly aware, before being told, that here stood four old comrades who had also fought in that dreadful conflict and, in their way deserved a part of his Victoria Cross. They quietly, and briefly, exchanged information about units, actions and stations- the sort of talk in which only old soldiers can indulge. The mutual respect and warmth of their empathy was manifestly obvious. It was a very touching moment and I was privileged to have been there, albeit on the fringe. After handshakes all round, Holmes and his companion, quietly left.
Comrade-in-arms
Ned Way and his pals returned to their ales and their Woodbines to animatedly discuss this unexpected intrusion into the routine of their quiet lives, obviously elated at such an encounter and warmed by the courtesy and respect shown to them by this former, and acclaimed, comrade-in-arms.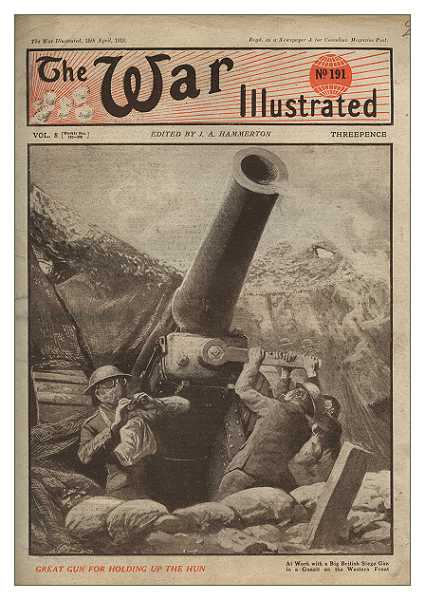 I tore upstairs to my father's collection of the bound issues of the "The War Illustrated". This was a weekly magazine published between 1914 and 1918 to which my father had subscribed until he, himself, was called to the Colours, his mother had continued to collect them. It did not take long to find what I was seeking.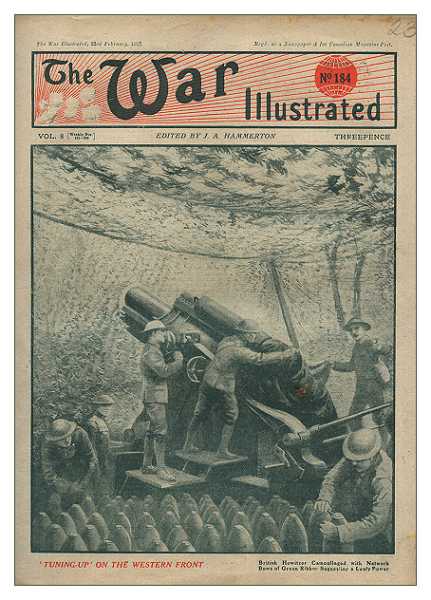 There it was!
Frederick William Holmes of the 2nd Bn, King's Own Yorkshire Light Infantry.
An oval grainy photograph of a heavily moustached young man was recognisable as the mature man I had just met. A brief citation described his brave conduct in an action at Le Cateau on 26th August 1914 (this surely was the first VC of the Great War?). It was gazetted on the 15th November 1914.
I had really met a genuine holder of the Victoria Cross!
Later that evening, my father came upstairs, he was still moved by having met such a man as Holmes and during our conversation he emphasised significant qualities that the brave captain possessed, "…. Did you see his delight at meeting old comrades?... and did you notice, too, his quiet manner and humility? .. Just you remember that for the rest of your life!"
They were good men
Well, I have remembered it but what continues to persist in my memory of this incident is not just the noble hero himself, but the tableau of four fine Mumbles fellows (our very own lads), shyly standing and removing their caps. They had fought for four long years in the mud and filth of the trenches and had returned to a world, which had not offered them a chance of making a decent living. They were good men and none finer than gentle Ned Way.
Comradeship had sustained them through the Great War and that enduring camaraderie had carried them through the tough times that followed.
They were all heroes in their own right. They've all gone now but don't ever forget them.
illustrations researched and chosen by Les Ryan