Christmas in Mumbles between the Wars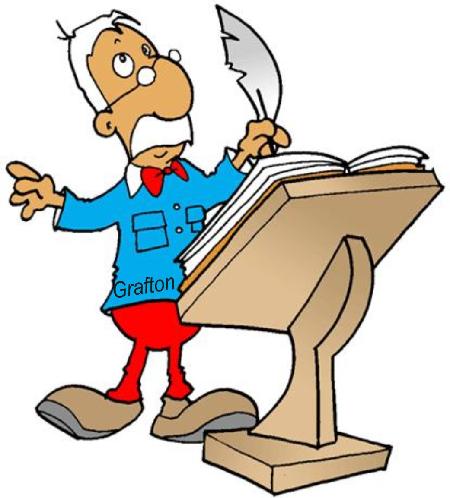 recalled by Grafton Maggs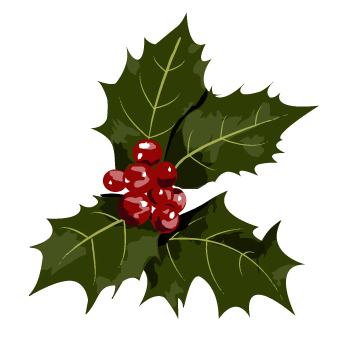 Building Foundations.
I was born in 1925, and although present, I do not retain any recollection of this rather important event, however, by the late twenties my powers of retention began to manifest themselves. So, this establishes parameters and, as a result, my memories of Mumbles life between the Wars, start rather hazily circa 1928 and end with a degree of clarity on 3 September 1939.
These were not the happiest of times and, even as a child, I was aware that I lived in a community over which there loured, constantly, the demoralising cloud of poverty.
The late 1920s saw a Britain, still reeling from the cataclysm of WW1, slide into the morass of the Great Depression with its resulting mass unemployment. Inevitably, the results of such a tragedy hurt those most, who were least able to handle it, and the degree of misery endured is something far beyond the comprehension of today's cosseted, hedonistic and dissolute society. It played havoc in communities everywhere, but nowhere worse than in South Wales, where Mumbles had its fair quota. This then was the background to all the Christmases of this period and was a situation, which eased but little, until the end of the 1930s. One can only marvel at the near miracles performed by parents in attempting to create a day worthy of this most wonderful of celebrations. Yet, succeed they did! In spite of everything, these Christmases were memorable, above all for the love, warmth and happiness generated in the family circle.
Every year, without fail, the earliest Christmas activity was seen in the schools, when in late November, auditions and rehearsals were held for the Concert. Simultaneously, teachers arrived at the school bearing brightly coloured crepe paper, glue and balls of string. Using simple techniques, these materials were transformed by enthusiastic, young hands into brightly coloured chains and ruffles and this, along with designing and painting Christmas cards, sparked off the first excitement in pupils of all ages. In Oystermouth Council School, the concerts of this era are remembered primarily for the talents of two stars – Frank Gold, with a voice like Ernest Lough and Cammie Rosser, with a piano touch like Mark Hambourg. These stars were wholeheartedly supported by a cast of players whose enthusiasm made up for any dearth of talent. Poems were rattled off in monotonal, machine gun bursts and violins were sawn vigorously by children, blind to the unbridgeable gap that existed between themselves and Fritz Kreisler. Between acts, the whole school would belt out, with tremendous relish, all those favourite carols of a long acquired familiarity, learned years ago in the Infants. It was a most joyous occasion, held in the spacious school hall under the canopy of our handmade, lovely decorations. Headmaster, Arthur Ivor Davies would gaze on benignly through his pince nez, obviously warmed by the happiness and excitement radiating from his young charges. This good man, ably assisted by his staff, went to great lengths to ensure that the true message of Christmas was fully understood and, if necessary, reinforced with the help of his cudgel.
And so, the younger element were lead into the Festive Season.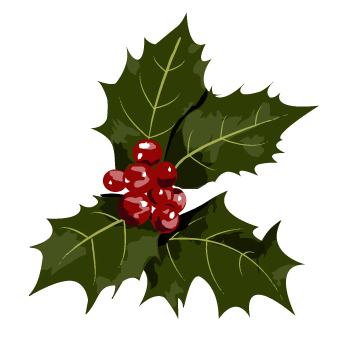 Immediately after the concert, and before breaking up for the Christmas holidays, there was a rewarding sequel when most of the children returned to the classrooms for the annual pay-out of the school bank. Every year, starting in January, weekly deposits were paid to the form teacher; these were entered into a book and on to the pupil's card. All interest went to school funds and at the end of the year, the capital saved was withdrawn and, even if it only amounted to a pound or two, made all the difference to a family's celebration budget.
In the grammar schools, as would be expected, the concerts were polished affairs reflecting the maturity of the pupil and the nurturing of any talent. The Dynevor School concert was superb, being held in the magnificent school hall on the top floor of the building (sadly burned out completely in the blitzes of 1941 and never restored). Four hundred pupils were comfortably seated in this spacious hall and the festive concert would always end by the school lustily singing,
"The Twelve Days of Christmas", accompanied by the thirty strong school orchestra (ably conducted by Gwilym Roberts Esq.). This was, without fail, a soul stirring rendering and was always sung twice, to please Headmaster, Llewellyn John, as well as his scholars!
Following the celebration, pupils would return to respective classrooms to collect report books from form masters, these gilt and blue hardcovers were then taken home for anxious parents to peruse, comment upon, and sign. A way of thanking our former teachers in Oystermouth School was to pay a visit and proudly show these report books and, not surprisingly, the welcome was always a very warm one. Staff positively glowed with vicarious pleasure at the success of old pupils. I treasure the memories of those visits because it was such a joy to walk into the old school again where I had been so well taught by people who really cared. I had been so very happy there. It was a wonderful school, superbly staffed and it is a delight to know that this fine old institution carries on to this very day (in 2010), maintaining those prestigious standards of eighty years ago. How blessed we are in Oystermouth!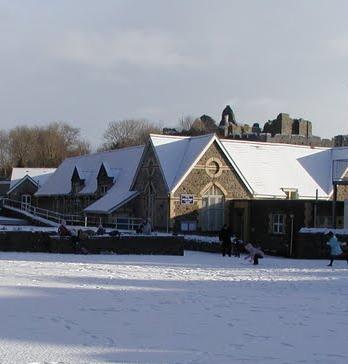 With school over, the first Christmas task at home, was again, decoration making. In those days, manufactured decorations were rarely bought and then, only by the affluent few. On freezing winter evenings by the fire, armed with scissors, glue and crepe paper, the family went to work and transformed rooms beautifully for a few shillings. Holly was purloined from woods and gardens, but the rarer mistletoe was bought for a few pence, from Chambers the Fish in Newton Road who also supplied Christmas trees, at 3d for a small one and 1/- for a four footer. There were no artificial ones. As soon as father walked in to the house with the tree, it was grabbed and planted in a big pot and brought into the front room (the aspidistra was shifted from the window, to make room).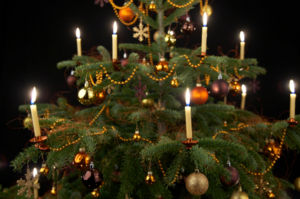 The tree was then festooned with carefully conserved tinsel, glass ornaments and a silver star, symbolically placed on the top. Electric fairy lights were a rarity until the late 30s, and usually real candles in little holders were clipped on to the branches and lit on Christmas Eve and the great Day – a practice fraught with considerable hazard and not encouraged by the Swansea Fire Brigade. External decorations did not exist, there were no holly wreaths on doors and the practice of bedecking the exterior of a house with lights (like a Blackpool Tram) was half a century away.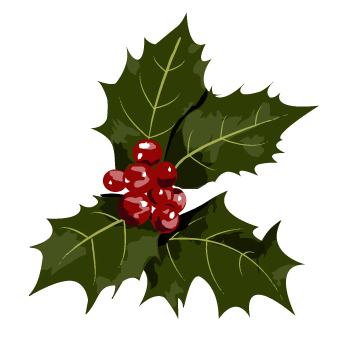 A fortnight, or so, before Christmas Day, small groups of children would venture forth to sing carols outside neighbours' houses, patiently they would work their way up and down the streets of the area. Following the warbling of a popular carol, a knock on the door would elicit one of two responses – the handing over of a copper with a 'Merry Christmas!" or, the door being yanked open by an irate, tousled, dangle-bracered man yelling " How many more times? I'm trying to catch up upon my sleep!" In fairness, Mumbles being a small place, it meant that this wretched fellow had probably been disturbed half a dozen times that evening whilst trying to rest after a ten-hour slog. Such reactions were stoically accepted by the waits as "going with the job" and the perpetrator was forgiven in the Spirit of Christmas. Sensibly, no carols were then sung outside the homes of such people for at least two nights. However, in spite of these trying little set backs, carol singing was very much a part of the Christmas scene and is remembered, surely, as one of the happiest and most Christmassy of activities. There was the message of the carol itself, the joy of singing it and the sound of those young, untrained voices rising, on a brittle-sharp clear, frosty night, as if to reach the stars themselves. Never forgotten!
From a rather surprising source, there was another lovely musical contribution, offered by revellers in the local pubs! During the Christmas week, spilling out into the freezing night, singing could be heard of delightful quality and harmony. Mumbles lads mellowed by a glass of ale (or two) could really turn it on! and how well I remember the clarity and purity of Emrys Owen's tenor voice as he soloed the first verse of "We Three Kings of Orient Are…" .
But! pride of place, musically, must go to the All Saints' Choir. Fully bedecked, forty strong, and carrying picturesque lanterns on poles, this great choir would sing at strategic points all over Mumbles, from Oystermouth Square via the Parade Gardens, Southend, Albert Place and up to Langland Corner. Wherever they sang, their beautifully blended voices carried afar on the sharp, clear night air, bringing the glorious message of Christmas. And, my goodness, they looked the part!
In a more robust manner, the Sally Ally Band (as we affectionately called it) toured the area several times during the preceding weeks, their mellow brass sending out the same timeless message in that honest, simple, Salvation Army way.
In our local Tivoli and Regent Cinemas, the greeting for the festive season improved in quality over the years, from a scratched message on a piece of smoked glass –to a colourful slide rimmed by robins and holly and this, would be projected at the beginning of the show:
"The Management wish all their Patrons a Merry Christmas and a Happy New Year!"
This stimulated a vociferous response from the rougher element in the 'thruppennies' who, in effect, reciprocated by sending their best wishes to Mr. Merrels and his family and his dog.
Shopping at any other time of the year was a greatly resented imposition upon a boy, but, at Christmas, it was embraced with enthusiasm. There were no really big stores in Mumbles and one of the annual treats was a trip to Swansea with ones Mum on the lovely Mumbles Train. Quality stores such as Ben Evans, David Evans, Sydney Heath, Edwards the Eagle, Dan Morgan etc., were visited. and in the latter store, one gawped at such treasures: as the Raleigh "Golden Arrow" Bike (£7..15s), Hornby Trains (£3 to £20) and Meccanos (5s to £10).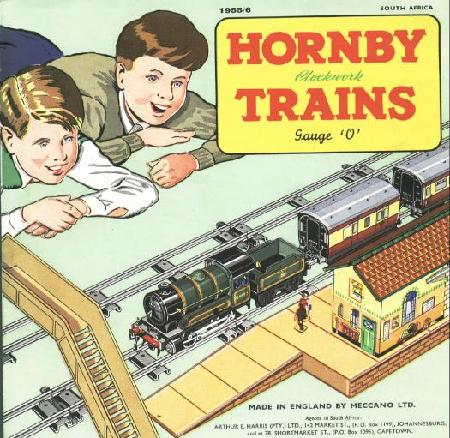 Every year, Dan Morgan (what a Mecca that was for kids!) had a massive Meccano working construction in one of its windows. One year it was the Eiffel Tower, with lights and moving elevators. In 1934, it was the Queen Mary! In 1935, we were privileged to view a small part of our mighty capital city, in the shape of the Tower Bridge, complete with lifting middle sections! Every year, we gazed in wonder with faces pressed up against the plate glass windows.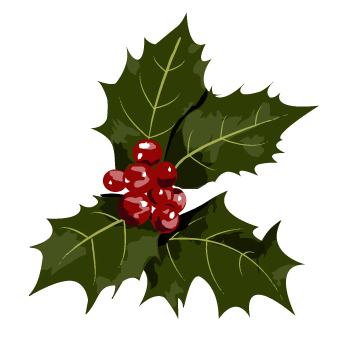 After the sumptuous tour, came reality with visits to both Woolworth's stores, Marks and Spencers and the Swansea Market! Presents were bought for Mums, Dads, Grandpas and Grandmas, best friends, and even the cat and dog. Threepence went a long way in those days! Every store had a Santa Claus Grotto and could be visited for 6d, which included a trashy present from Mr. Claus himself. Bringing the shopping adventure to a close, was the highlight of the day in the shape of tea at High Street Woolworth's in the luxurious upstairs cafeteria. –Pop, Shepherd's Pie, Chips, Roll and Butter for 10d! Then with the penetrating cold of darkness biting through overcoats, pinching knees and nipping at ears, the frost of the evening began to glisten and crackle on the pavements. Aching legs dragged their way to board the No. 4 Bus, from Dillwyn Street to Oystermouth and for this journey, the return half of the Train ticket was acceptable, how much simpler life was in those days! Tired but happy, children rested heads against Mums who were now beginning to worry, how they could explain to Dads where all the money had gone.
Back home in the village, preparations went on for The Day. The refrigerator, like the vacuum cleaner, was a rare animal, and its virtual non-existence dictated an age-old pattern of last-minute shopping for all perishable goods e.g. poultry which would be collected late afternoon or evening on Christmas Eve, from shops which had windows, skilfully festooned, outside and inside from floor to ceiling, with trussed birds. Who could ever forget, on Christmas Eve, the sight of Carpenter's the Fishmonger and Poulterer, opposite the old Swansea General Hospital in St. Helen's Road! Shops, like the Maypole, would be furiously selling dairy produce at 8 o'clock at night. To preserve the condition of these foods at home meant their storage on a stone slab or in a meat-safe in the back yard but at this time of the year, with ambient outside temperatures approaching zero, storage was no serious problem. .
At last, Christmas Eve bed-time would arrive and children would retire, having no idea what surprises were in store for them. No one ever expected too much and so no one was ever disappointed. What a job it was to get to sleep! The knowledge that Father Christmas would not call if one was awake, made it worse! And there was always the hopeful, last minute carol singer performing outside in the street, that did not help! Eventually, eyes closed and little souls surrendered to the arms of Morpheus.
At midnight, all roads led to the Church. Mumbles flocked to fill its Churches and Chapels to capacity, for the Midnight Mass. I was too young to attend but was given a graphic account by older friends and heard how full the streets were during the first hour of Christmas, as the worshippers made their ways home. Then bed. Then quiet.
Most homes came to life very early on Christmas Day, perhaps aroused by the Postman (Yes! there was a delivery on Christmas Day! Down in Gower, Master Ace, the post-boy, was delivering chickens at seven o'clock that morning for the Big Dinner and trying to cope with the offers of, "Have a little sip of sherry, son!", everywhere he called!). Mothers were soon fussing in the kitchens and then came the great awakening as children excitedly checked the traditional stocking hanging from the mantelpiece of the bedroom fireplace. Christmas greetings were exchanged with hugs all round and then, voices trilled as plasticine sets, water colours, annuals, wind-up cars and maybe even a Conway Stewart fountain pen (3/6), or a Marks and Spencer wrist watch (5s), were discovered. Mums, Dads and children anxiously inspected faces for the reaction to their presents – how badly one wanted the recipient to be pleased! But, no need to worry, always, always the reaction was one of delight!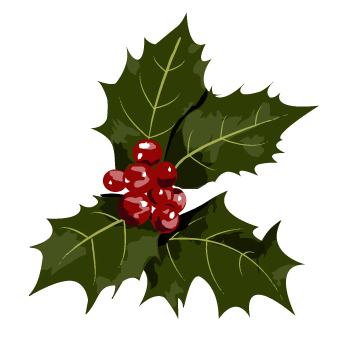 Not every home could stretch the budget to a turkey and the substitute was, usually a goose, or a chicken, not that that mattered one iota. Whatever appeared on the table was accepted with joy. The family was together, it was Christmas and that's all that mattered!
In the average cottage home, cooking a large bird was impossible in the small oven at the side of the kitchen fire, this was designed for far smaller fare. It was the local Baker who solved this problem and came to the rescue by cooking the turkey in the bakery ovens, and Tom Davies of the Gloucester Place Bakery, never made any charge for this service. Out in the street, the early morning would see a procession of people carrying large platters, covered with white cloths, up to the bakery. Midday would see this procession in reverse, as the cooked birds were taken back to the homes and this time, as cooked bird followed cooked bird the most wonderful mouth watering aroma persisted behind them. Waiting in the house would be a cooked selection of vegetables, most probably from the allotment and fed on Swansea Bay seaweed. Perhaps memory is playing its devious tricks but I feel sure that it all tasted so much better then! What was on the table was plain, simple and seasonal. Table wines were unheard of, children drank Mr. Emmanuel Thomas' pop and Dads drank Hancock's Ale, brought from the pub that morning in a jug or a flagon. Fathers who had slipped out for a quick Christmas drink at the local, were paged and hastily made their way home. One minute late and the unequalled wrath of Mumbles housewives would be heaped upon their heads! Crackers were pulled, hats were donned, terrible riddles read out and novelties inspected. A gargantuan meal would be consumed and impossibly topped up with home-made Christmas pudding which had had threepenn'orth of brandy poured over it, and ignited. In the darkening room, 'Oohs! and Aahs!' would be gasped as the blue flames danced around and over the rich dish. Then, smothered with Mr. Bird's custard, the pudding would be ingested with an occasional click as teeth grated on a hidden silver thru'penny bit.
Every year in my own home, we had the privilege of having Grandpa and Grandma as our guests, this added to the occasion. Sometimes there was the odd widowed old aunt who was equally welcome. One year it was Aunt Glad and I remember that visit well, for one hilarious (to Colin and me) incident. She was a very thin, fragile creature with a scratchy voice which belied her sweet and gentle nature. Unfortunately, she suffered from a low blood pressure factor and certain events could initiate a lowering to dangerous levels with the result that she would faint, rather gracefully, into the corner of the settee. This particular year, the crackers were very special in that they not only had hats, riddles and novelties, but exciting indoor fireworks, guaranteed, "…. perfectly safe to use on one's dining room table and non toxic…" My brother Colin was delighted because, although young, anything needing a match fascinated him. He immediately opened up a sheet of paper which told him that if he touched the X spot with a smouldering string, it would start a trail burning which would lead to the Pirates' Treasure Chest. So! This he activitated and to his delight saw a burning line slowly wind its way across the paper in a sinuous path to a chest which popped, with a puff of smoke! He was ecstatic. To the next one- the Serpent. A small silver cone was placed on a saucer and the top ignited. Immediately a long smoking serpentine coil of black ash wound out with sparks and yellow fumes. Excellent! Unfortunately, no one was keeping an eye on Aunt Glad, but on the pyrotechnical activities of my brother. Colin moved on- the Volcano. This was a larger cone than the previous firework and brown in colour. He lit it. Immediately smoke gushed and sparks flew with small fragments flying out, simulating laver. Then, suddenly, the smoke became enriched and belched forth like a smelter's oven, in the Hafod. It only produced for about five seconds but that was enough for us all to lose sight of each other and coughing broke out as the sulphurous fumes hit our throats. Colin, of course, was convulsed on the floor, in uncontrollable laughter. My father rushed to the window but fell over a chair onto my Grandma. Meanwhile, the tablecloth had started to burn. My mother being a woman of direct action, emptied the remains of the custard onto the conflagration. It's funny what you remember but that action made a smell of sweet cocoa. My father prised himself off my Grandma and decisively flung up the window to the half. The room soon cleared and we took stock. First glance, all seemed well then Colin noticed that Aunty Glad was missing. Panic! She was soon discovered, under the table, in one of her famous faints. She was dragged out by her feet and reinstalled in her dining room chair. My mother wiped the soot from her face, some custard from her glasses and started fanning her with a Christmas Card, (my father, ever the comedian at times like these, suggested that she should fan her with a kipper because Glad always liked a sea breeze). She was not responding but my Grandpa knew what to do. He asked for some brandy. My father obliged. Grandpa brought the brandy to Glad's side. He spoke loudly,
"I think she's too ill to drink brandy, Glyn! Throw it away!"
Gladys suddenly moaned and opened her eyes, "Where am I? Where am I? Quick I need something before I go off again!
Grandpa leaned over to help her sip. She needed no help and grabbed the glass with both hands. She made a complete recovery. Funny, but we never had indoor fireworks again, which annoyed Colin.
The end of the meal coincided with the King's Speech. Everyone sat and listened quietly to the weary, cultured voice of a much loved sovereign, King George V. There was great pride in the fact that this broadcast was going all over the world to fellow citizens of the Empire, ("that Empire upon which the Sun never sets"). With the playing of the National Anthem, we would all stand up to show loyalty and respect. Then, after the big clear up, the fire was banked up, curtains drawn to shut out the bitter cold of the darkening sky. Adults would sink into a narcoleptic state and children disappear to bedrooms and landings, to investigate their presents in depth. In the cramped living conditions, this did provide adults with a much-needed break and a chance to doze.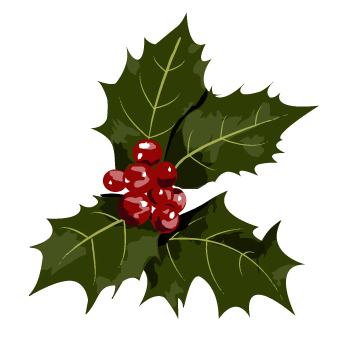 But Christmas was nowhere near finished! By late afternoon, signs of life would return to the living room and lights switched on. For the rest of the day, games would be played such as, Consequences, Town- Country-River-Fish, Ludo, Snakes and Ladders, and card games such as Happy Families, Snap, Old Maid etc. Then, incredibly, by early evening, we were hungry again and high tea would be served with ham, salad, tinned fruit and cream, mince pies and, of course, the centrepiece – the Christmas Cake! This had been baked in November and, the week before Christmas, marzipanned, iced and garnished with little robins, reindeer and pretend holly (and lots of little silver balls, the edibility of which I feared to test).
At this stage of the evening, it was customary for the men to slip out for an hour to the Local for a glass of ale and a Woodbine. The pubs were never packed on Christmas night and, as with the rest of the holiday, there was rarely drunkenness and never, unruly behaviour. The men would soon return to join the family fun, which continued as before. At the end of the 30s, a new game took the world by storm – "Monopoly". This would eventually take up many a happy hour in the family home and was the fore-runner to many other board games although few would ever rival its success.
So, Christmas day would gradually draw to a close. Long after normal bedtimes, weary children would succumb to fatigue and, after kisses all round, would be shepherded off to bed, clutching a new teddy or a precious annual. Tucked into bed, there was always that last, very special Christmas hug between parent and child, which said it all. It had been a wonderful day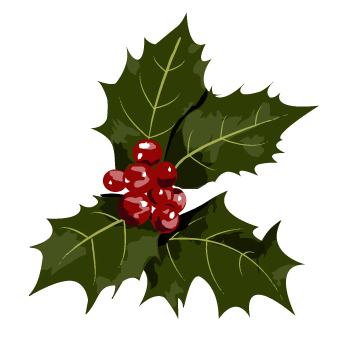 It was many years on before I realised what a privileged childhood many of us (alas! not all) had enjoyed. There was the secure warmth of the family circle, a discerning love and a guidance into a way of life which was based simply upon our Faith. Christmas Day was but a part of it. Parents had indeed given us their all and what a foundation this was, upon which we could build our lives!
In a material sense today's Christmas, in competition with one in the 30s, can only be described as a one-horse race.
However, in the race for the sheer happiness stakes
– I know which horse will carry my money