Cliff - the Welsh Icarus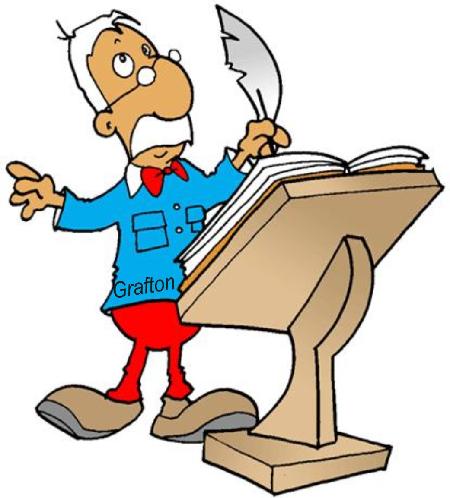 Cliff Gordon, Welsh Actor and Playwright,recalled by Grafton Maggs
An Ephemeral Encounter with a man
called Cliff Gordon.
("Ephemeral", as defined in the O.E.D. : Literally: "beginning and ending in a day, existing for a day or for a few days". Or, in practical application: "short lived, transitory".)
Palestine, May 1946.
After an unbroken nine month stint, C Company of 6th Battalion (Royal Welch) the Parachute Regiment was granted a weekend's respite from frontline duty and despatched to a rest camp. This was a rare treat and, regrettably, only to be repeated once more throughout the two year tour in the terrorist stricken Holy Land.
Few of the 100,000 servicemen involved in this campaign had the remotest idea as to the complexity of the appalling situation into which they had been hurled. Spawned in 1917, with its genesis in No.10 Downing Street, it was an ongoing saga of political treachery and skulduggery. Today in retrospect, it can be seen with even greater clarity, just what an unholy mess it all was, and how the British soldier, yet again, had been sent by the politicians, to try and contain a situation based upon an insoluble problem.
A heavy price was paid
Not by the politicians but by the soldiers on the ground.
It eventually penetrated through to the hierarchy, cocooned far away in snug retreat, that this terrorist war coupled with the appalling food and life under canvas, was creating a serious lowering of morale and, late in the day, it was decided to establish a rest camp near the coastal town of Nathanya. This was beautifully sited overlooking the golden sands of the Mediterranean and, although accommodation was still under canvas, it was vastly superior to that endured by those soldiers in the field, being dry, airy and spacious with solid flooring, mats and electric light. Additional bonuses were the excellent ablutions and the feeling of security offered in this heavily guarded establishment, thus enabling a soldier to relax, like a decent human being, for a few days.
So, early one evening in May, 1946, the sun-bleached red berets made their appearance at the Nathanya leave camp, for a hard earned break. The first joy was to scrub away the sand and dust under the hot, stinging showers. The fresh clothes, good food and clean dry bedding, created a Shangri-La for these weary, young warriors.
Early the following morning, I crossed to the Mess Tent which had the whole side open to the glittering sea below. The simple fried breakfast, taken for granted when home in Mumbles, was put in front of me and assumed the ambrosial equivalent of a meal cooked by the finest chef in Europe.
I was passing into a state of transcendental epicurean euphoria.
Then! ……………The Royal Welch black flash on my collar (the insignia sported by the Welsh Paras) was lightly touched.
A singsong voice,"Are you from Wales?"
I looked round to see a most unmilitary looking gentleman standing behind me. He was a plump five foot six, with bandy fat legs ending in ankle socks and strappy sandals. His ill fitting shirt had never known a batman's iron and calf length shorts, mercifully, concealed the virgin whiteness of his upper legs. Above all this was a beaming moon-face of mobile feature, crowned sparsely with fair wispy hair. His pasty skin was showing early signs of damage inflicted by Eastern Mediterranean sun.
Before I could answer, he asked, "May I join you?"
Such was the goodwill being radiated, it would have been churlish to refuse, I instantly stood up and gestured to the vacant chair at my table,
"You're most welcome! And, yes! I do come from Wales. I come from a little place you've never heard of! Mumbles, near Swansea!"
He grinned back at me,
"You won't believe this! I was in the Caswell Bay Hotel, last week! Doing Cabaret!"
This was a bombshell!
He elaborated, "I'm with ENSA. My name is Cliff Gordon and I've brought out a concert party to entertain the lads here in Palestine. Then we go down to make a short tour in Egypt before going home. Incidentally, when were you home last?"
I replied that I had last been home, in Mumbles, in July of the preceding year, about ten months ago.
We chatted, finished breakfast and when he discovered that my next move was to the beach, he asked to accompany me. I gladly assented. He was a breath of fresh air, it was so good to be talking to a civilian again, without half expecting him to blow your head off.
The beach, on this glorious early morning, was full of soldiers, doing all those things that young men do in the sun, anywhere in the world. They were swimming, sunbathing, laughing, shouting and, in spite of the heat, kicking a ball.
Tentatively, my new friend paddled into the crystal clear waters and, with glee, cried out,
"Warmer than Barry Island!"
He was no swimmer but thoroughly enjoyed immersing himself in the limpid waters of the Mediterranean and I noted, from his contours, that Cliff Gordon was no stranger to the well laden table.
He talked incessantly. He was a Llanelli boy and had worked all his life in entertainment, primarily as a writer but occasionally as a light comedian and actor. He brought me up to date with his first hand news on the immediate post war life in the UK. How Britain was rapidly gearing up in the fight back to a peacetime existence. He gave graphic descriptions to me of the enormous task facing the people of Swansea and the attempts being made to bulldoze away the bombed rubble of the town centre. He told me of the temporary shops sprouting up in Nissen Huts, many of them bearing old family business names. He told me how our lovely old town was buzzing again and described the optimism and the enthusiasm being felt in the joy of peace. It was good to know that the Mumbles Train was still running always to time and life was going on!
Competent Playwright
He then told me about the coming tour and how every performance was carefully tailored to the tastes of a particular audience as in the old tradition of the Music Hall. He promised a good seasoning of Welsh humour when he brought his show to the 6th Para Battalion camp. He eagerly discussed his work, explaining how inspiration for his writing came from true life, by constantly observing people, noting behaviour, reactions and conversation. This he then wove into the fabric of his sketches and plays creating a "realness" which is the hall mark of the competent playwright.
(Later in the fifties, I was to see this quality in the performance of that great northern comedian, Al Read, who brought real Northern humour to the rest of Britain. Later, our own Max Boyce conceded that, Al Read's "humour from life" was a guiding influence in his own formative years.)
Returning from the beach, I was invited to meet the rest of his concert party, which consisted of about eight performers, plus supporting dressers and bagmen. Over tea on the officers' mess verandah, I met the outrageous 'Friz', a languid gentleman, a la Noel Coward, with long hair and a limp wrist, (he frightened me a bit, there weren't many like him in Mumbles), two female singers, one gorgeous and the other not so gorgeous (I was to discover later that the quality of their voices was inversely proportional to their personal beauty). There were three instrumentalists and two other supporting players.
Cliff Gordon went off to his quarters and returned with a script.
"As I told you, Grafton, I am primarily a scriptwriter and this is the sort of thing I write. This is my most recent work and I feel that here, I may have a real winner. Take it with you and read it at your leisure. It is called "Choir Practice". Tell me what you think. The BBC is broadcasting it towards the end of the year. I have been fortunate with the cast. As you can see Glynis Johns has signed the top of that script.
And her father, Mervyn, he has a part, too." I was impressed.
New Choirmaster
I read it and even in my uncultured crass ignorance, felt that this had a universal appeal. The plot centred on events in a little Welsh village where the new Choirmaster, in spite of his best intentions, had managed to split the choir into two warring factions, because of his allocation of parts. This dichotomy spread throughout the village creating havoc in every sphere of activity, almost a civil war! However, young love between two members of the opposing factions within the choir, eventually brought about a healing of the rift. A simple plot but written with great skill, creating characters that lived and breathed. It bubbled with real warm Welsh humour.
The following morning, we met up for breakfast and once again, descended to the beach for a swim. Basking in the shallows, we discussed the play. He had great hopes for it, talked about it but persisted in shooting off at a tangent. It was so difficult to keep him on one subject! Like a grasshopper he would leap from one topic to another. His wit and humour bubbled out and he, himself, would dissolve into uncontrollable bursts of infectious laughter. He was a very funny and most affable man.
Sadly, all good things come to an end and that evening, C Company lads boarded the "62" marked battalion trucks and we returned to active duty. Rested and clean, morale was a little higher but there were sinking hearts at the thought of the thankless task lying ahead amongst people who bitterly resented the presence of the British soldier- especially if he wore a red beret. We were the hated "Kolarnyort".
Touch of Pathos
A few months later, the Cliff Gordon Show arrived at the camp, gave a performance, received with tremendous enthusiasm (prior to this, only one other troupe had ever been to visit us). Cliff Gordon did his hilarious "Idris the Batman" sketches and finished like many great comics with a touch of pathos.
After several curtain calls, Gordon walked out on to the front of the stage to speak,
"…thank you for your wonderfully warm reception!.......I don't normally do this but because you are the Welsh paras, I just have to say a few words…..
In a few weeks time, I shall be back home safe in Wales, but I shall be thinking of you all. You are the Royal Welch battalion of the Parachute Regiment and we are so proud of you back home. I wish you all a speedy safe return to the Land of your Fathers. God bless you all!" The lads loved it!
Farewell
I was back stage and saw him come off. He shook hands with me and to my surprise, I saw that he was genuinely moved by his farewell. This was not just stage talk to get an extra ovation.
That was the last time I saw Cliff Gordon.
Within a week, the Battalion was back in the thick of things. Cliff Gordon and his party slowly faded from our memories.
Later in the year, news reached me from home that "Choir Practice" was broadcast by the BBC and had been acclaimed. I was delighted for Cliff Gordon and had the pleasure of hearing a recording, some years later.
After demobilisation in 1947, when I was a student in London, I tuned in by chance to a late BBC broadcast from the Savoy Hotel London,
"Cliff Gordon in Cabaret!".
Cliff Gordon was at the piano doing a sophisticated act, a la Noel Coward. So different to the earthy bubbling Welsh humour that had made me laugh in the surf of Nathanya! This act had a clever brittleness which, from the laughter it evoked, appealed to this type of audience. It demonstrated his remarkable versatility.
"Choir Practice" was followed by another play, "Vale of Tears", broadcast a year or so, later. However, it was "Choir Practice" that was to be his crowning success and in 1953 this was made into a film and rename, "Valley of Song", starring Rachel Roberts (Swansea lass), Mervyn John, Kenneth Williams and Maureen Swanson. Screen writer was Cliff Gordon. It was a box office success. It was to surface, yet again, in the eighties on the TV screen, starring Donald and Glyn Houston and again, drew the viewers. To this day, it is still a favourite amongst small amateur theatre groups and attracts favourable comment on the internet.
Dark Clouds
By the mid fifties, it seemed that Gordon had chiselled a secure niche for himself in the granite face of London Theatre, with success, too, in film and TV. However, nothing is more uncertain than status in this most fickle of professions and dark clouds were gathering..
During the closing years of the fifties, I heard nothing of the little man until back in Swansea. Then, a friend of mine, John Ormond Thomas, mentioned his name. John at this time was a journalist with Picture Post and as a member of that London fraternity of Welsh writers and theatrics, had encountered Cliff Gordon several times. He was of the opinion that Gordon had a rare talent but kept dubious company.
From the same source a few years later, I was to receive further news of Gordon. Amongst the usual avalanche of gossip and news, delivered by John Ormond in his typical machine gun bursts, he said that Cliff Gordon was back in South Wales. The heady days of London appeared to be over and there were financial (and other) problems. This grieved me but there was worse to come.
In October 1964, I was shocked and saddened to see in a national daily, a tiny paragraph announcing the death of Cliff Gordon, in his home town of Llanelli.
Within a decade, past glories had faded to such an extent, that his demise warranted barely an inch of newspaper space.
He was only 44 years of age.
He had flirted with fame and success as a playwright in the heart of London's Theatreland. His work had brought immense pleasure to countless people and had furthered the cause of Welsh Drama and Comedy to no small degree.
It was but an ephemeral encounter, yet, he lives on in my mind with clarity, I remember with awe, the turn of phrase and his irrepressible effervescent humour but above all, I remember with gratitude the little Welshman who had had the courage to bring his troupe to a troubled and dangerous land, bearing the gift of laughter.
The world is a sadder place without Cliff Gordon who had so much to offer, his talents being barely tapped. One wonders if he had been born a generation later into a more liberal and enlightened society, would he have survived and, indeed, flourished?
Alas, in his day, he flew too near the sun.
---
Cliff Gordon, Welsh Actor and Playwright.
Born in Llanelli 11th February 1920. Died 16th October 1964.
---