Print to PDF File | Return to Non-Print Version
---
Bells of Santiago - Handing Over Ceremony in Chile. September 2010
Andrew M. Jones, from Newton Swansea and Project Director, Balfour Beatty Chile is shown here at the Handing Over Ceremony of the Bells of Santiago.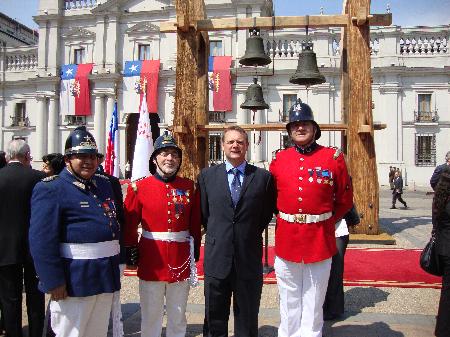 With members of the Fire Fighting Service of Santiago - first established in the aftermath of the 1863 tragedy when the Jesuit Church de la Campana was razed to the ground.
President of Chile, Snr Sebastian Pinera with Andrew M Jones.
---