Reluctant Heroes - The Mumbles Phoenix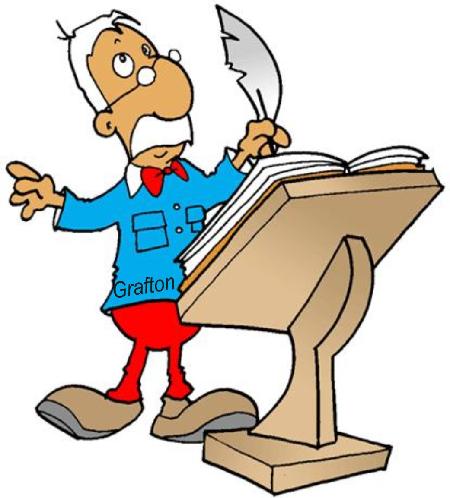 written by Grafton Maggs
Over the years, literature galore has been published dealing with the Mumbles Train. Much of it is excellent, (Gerald Gabb's recent "The Mumbles Train Remembered" is superb), but disappointingly, little stress has been placed on the important part that the train played in the life of the community, as a place of social intercourse.
Such was the layout in the train, its spaciousness and relative quietness made it possible for groups to intercommunicate with ease. This can still be done on some modern railway systems but on any other form of public transport, especially in Swansea, it is a complete impossibility.
Good manners prevailed
Lifelong friendships were forged between secondary school pupils who travelled together day after day. They were creatures of habit, always catching the same scheduled train, a favourite for the school fraternity being the 0803 from Oystermouth (which arrived and departed punctually to the second). As the train pulled in to the concourse, the large waiting group of commuters would surge forward but without the urgency of a London Underground stampede. Good manners prevailed, passengers boarded leisurely and enthusiastic young scholars galloped up the spiral stairways to grab their usual seats and, if necessary, adjust the seat-backs to accommodate four lads, facing one another in pairs.
It was a happy journey with the sounds of laughter and interchange of chatter resounding the length and breadth of the carriage. This was the camaraderie of the Mumbles Train.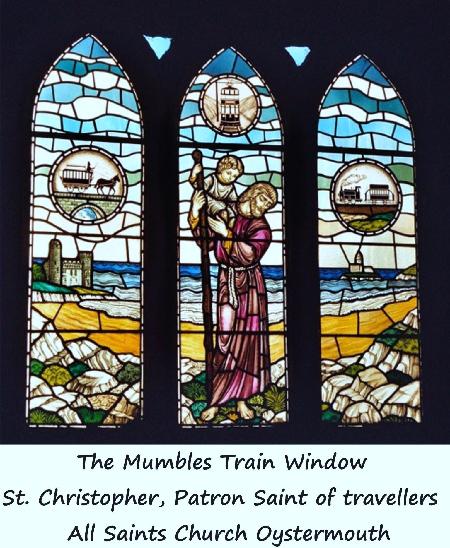 Due to the rigid routine, the same people, at the same time, day after day, would board the Train at their respective stops. Their faces grew familiar

and, as a result they did form a second body of Mumbles people, brought into the orbit of one's life but by dint of recognition only. Maybe if paths crossed in a more remote situation (eg top of Everest, cast adrift in an open boat, or on a battlefield) then there was a possibility that greetings would be interchanged.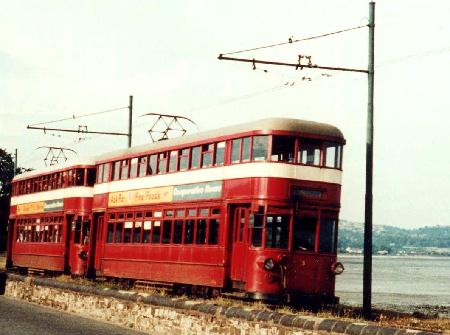 West Cross Station was second only to Oystermouth in the volume of passengers boarding. In the thirties, the area of higher West Cross, where these commuters resided, was of a far higher social standing than that of Mumbles village. Here lived the doctors, bank managers, HM Inspectors of Schools, solicitors and the like, their social prestige endorsed by their loud voices, demeanour and Sydney Heath suits. It was only natural that their offspring would exhibit similar hallmarks of privilege.
West Cross Commuters
Amongst the West Cross commuters was a youth named Owen Smith and, in 1937 when he was in his 4th year at Bishop Gore's fine old school "up the hill", I was a "cheeky little first year" who gazed upon such senior scholars with fawning Uriah Heep adoration. By virtue of his seniority and his social position, this was the nearest I ever got to knowing Owen Smith. He was one of those that I knew at a distance by recognition only. This did not mean however that later news of his progress through life did not interest me.
So! Who was Owen Smith?
Bertram Owen Smith was born in 1922 and as a youngster, enjoyed life to the full in Mumbles, he was a fine swimmer and an excellent rugby player, spending much more time at these activities than at his academic pursuits. Bill Barrington remembers him well as a very active member of Major Hyett's, prestigious 3rd Mumbles Troop of Scouts of which Bill was the Troop Leader.
Soon after the outbreak of World War 2, at the age of 18, Owen volunteered for flying duties in the RAF. He was ideal material and was immediately accepted for the demanding aircrew course. He was sent to Canada where he successfully completed training and was commissioned as a bomber pilot in April 1941.
Pilot Officer
He returned home on leave and, one morning with envious admiration, schoolboys on the Mumbles Train, gazed down upon the West Cross concourse to see, standing in the midst of the waiting throng, the incredibly handsome figure of Pilot Officer Owen Smith with the coveted silver wings on his left breast. For me, personally, his status rocketed from school blood to that of a god! Several times I saw him on leave in the village accompanied by a beautiful young Wren adoringly draped on his arm.









Following conversion to Whitley V bombers, he became operational with 78 Squadron. The wartime bomber pilot's life is fraught with hazard and, sadly, Owen's flying career was to be cut dramatically short. Tragedy struck when, just after take off on October 16th 1941, his aircraft, fully fuelled and laden with incendiary bombs, suffered a catastrophic engine failure, when only 300 feet from the ground. The aircraft crashed, exploding into a ball of fire.
Serious burns
The rear gunner ("Tail-end Charlie") survived, miraculously unharmed, but Owen, his co –pilot and navigator all suffered serious burns. Owen's face was particularly badly burned.
By mid November 1941, he was recovered sufficiently to be transferred to Sir Archibald McIndoe's Plastic Surgery Unit at East Grinstead. Here, McIndoe, with his colleague Sir Harold Gilles attempted to rebuild the ravaged faces of badly burned servicemen. Those who went through their hands became known as the Guinea Pig Club, with some justification because Gilles and McIndoe were treading where no plastic surgeon had trod before.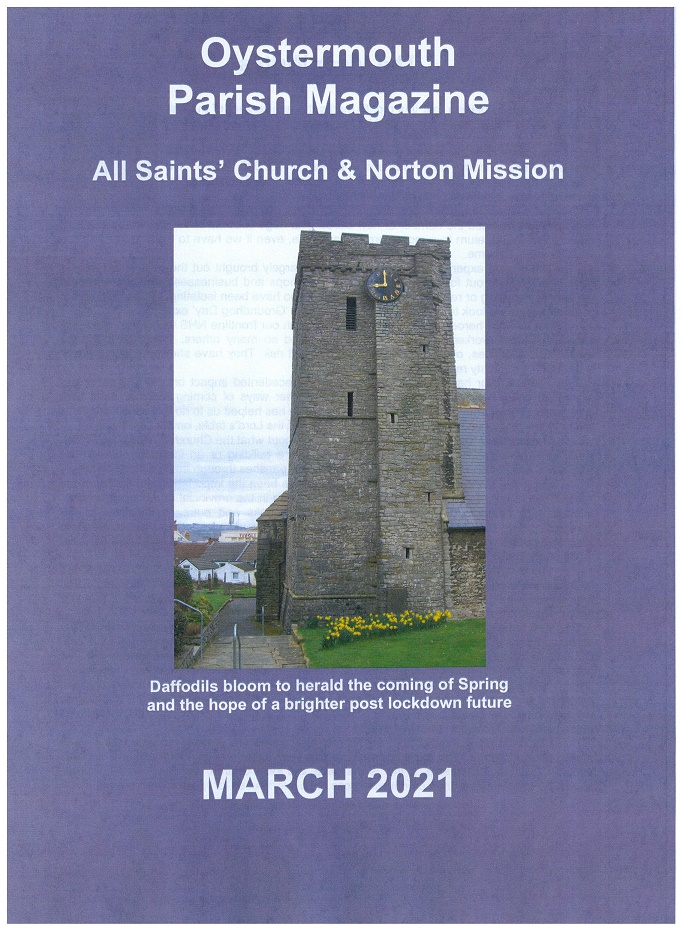 Their brave patients were (some shown above), indeed, guinea pigs who with surgeon and team extended the boundaries of knowledge in this relatively unexplored field.
---
Here is the 'anthem' of the Guinea Pig Club - to be sung to the tune of The Church's One Foundation - (Aurelia by S.S. Wesley)
We are McIndoe's army,
We are his Guinea Pigs.
With dermatomes and pedicles
Glass eyes, false teeth and wigs.
And when we get our discharge
We'll shout with all our might:
"Per ardua ad astra"
We'd rather drink than fight
John Hunter runs the gas works,
Ross Tilley wields the knife.
And if they are not careful
They'll have your flaming life.
So, Guinea Pigs, stand steady
For all your surgeon's calls:
And if their hands aren't steady
They'll whip off both your ears
We've had some mad Australians,
Some French, some Czechs, some Poles.
We've even had some Yankees,
God bless their precious souls.
While as for the Canadians -
Ah! That's a different thing.
They couldn't stand our accent
And built a separate Wing
We are McIndoe's army,
(As first verse)
---
Owen was to be a patient of McIndoe for two years and during this period, I did see him home on leave, walking through Underhill Park.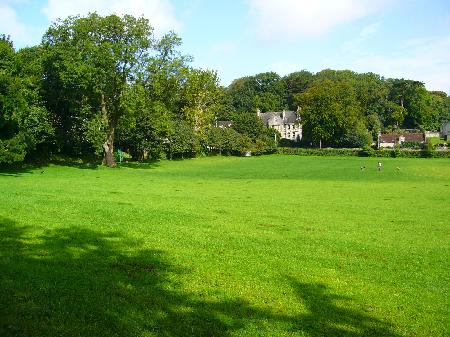 He was in uniform, the large collar of his greatcoat pulled up, his face completely swathed


in bandages, and his eyes masked by large sunglasses. I was not the only person to think that he resembled the bandaged figure of Claude Rains in HG Wells' film, "the Invisible Man". Seeing him shook me to the core, – here was the true picture of war.
However, it was heart-warming to see that on his arm, holding him close, was the same lovely Wren. This, really, was how I identified the officer as being the stricken Owen Smith.
I was to see him, once more, a year or so later. He was still in uniform, he still wore dark glasses. The bandages were off but his face bore all the signs of extensive surgery and was a sight that aroused compassion mingled with admiration. With him was his Wren.
This was the last time I was to see Owen Smith.
Over the years the odd fragment of information came my way as to his whereabouts and activities but no coherent history. Many years later, I did a computer search and drew a complete blank. However, the good Lord, ever moving in mysterious ways, guided two people into my company, as recently as a few months ago (a Godcident?)

Whilst walking through our lovely Castle Woods, I encountered two strangers who eventually introduced themselves as Mr. and Mrs Colin Jones. After many happy years in Southern Rhodesia/ Zimbabwe, they had been forced, because of the political situation, to leave this lovely country, and return to Wales. I told them of my short stay in Bulawayo many years ago. A name was mentioned- "Owen Smith" and a vital piece of the jigsaw puzzle that had eluded me for years, fell into place. They knew him!
At last, I had a lead! Sadly, they gave me the news that he had died in 2008. Later, Mr. Jones was kind enough to give me a copy of his obituary. I was now able to get a fuller story.
What an incredible story it is!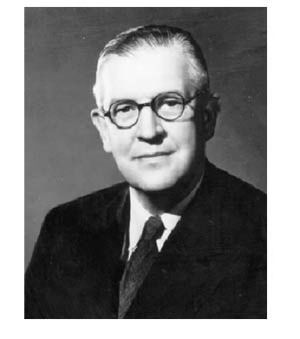 Sir Archibald McIndoe was not only a great surgeon who reconstructed the features of his injured warriors but was blessed with the enlightenment of knowing that this was only part of the treatment. He saw beyond. He felt it rested upon his shoulders to restore the shattered morale of these damaged young men and to do all that he could to return them to a full and happy civilian life.
Imagine, if you possibly can, the trauma of opening one's eyes to see for the first time in a mirror -not that expected familiar face, but a hideous mask of burned, fused angry red raw tissue! The psychological impact is of unbelievable immensity. This coupled with years of surgery, cocooned in the close company of fellow sufferers, encouraged withdrawal fromnormal society. Patients became "institutionalised". McIndoe felt it was his duty to "deinstitutionalise" these young men and introduced rehabilitation teams to achieve this essential goal. Every possible aid was utilised.
Incredible complexities
Whilst under his care, Owen became fascinated by the incredible complexities of the surgery that he was undergoing and by the devotion of the entire staff in the Unit to the process of his post operative rehabilitation. He was being taught a lesson.
He decided that after his service career he would become a doctor.
Realising that he was academically under qualified (to say the least), he made up the deficiency by matriculating whilst still a patient. McIndoe was delighted and saw that this was the finest therapy for this particular lad, he encouraged him in every way.
Ready help was on hand, too, in the shape of that lovely Wren. Owen and Rickie Pritchard were married in 1943.
Owen was still a valuable pilot in the RAF and was determined to resume operational status. Upon discharge from East Grinstead, he completed a refresher flying course. Unfortunately, due to his injuries, he was unable to measure up to the standards required for combat flying. This was heartbreaking news and, now, a Flight Lieutenant, he chose the option of discharge from the Service in November 1944.
He wasted no time. He had a goal
He was a granted a place at King's College, London and the Westminster Hospital to read medicine. He got his head down and the five and a half years flew, during the course of which, he regained some of his old zip and even won a regular place in The Westminster Hospital Rugby XV.
Hospital appointments followed in Bristol, Newcastle and the Royal Marsden. Owen's eyes were opened to the scant regard paid (then) to the post operative scarring caused by the radical cancer surgery and therapy that was in vogue. From his own experience he knew that a lot more could be done for patients to mitigate this scarring and also the importance of post operative moral support.
There was only one place for him to specialise. He applied for a position in East Grinstead and was welcomed back by the grand master himself, Sir Archibald McIndoe. For three years he worked under the direct tutelage of this great man and became a fully fledged plastic surgeon, a Fellow of the Royal College of Surgeons. He was the only member of the Guinea Pig Club to become a plastic surgeon.
In 1957, McIndoe encouraged him to take an appointment in Salisbury, Southern Rhodesia. Here he was badly needed and was encouraged to establish a new unit practising the latest techniques. His principal interest was in burns, skin cancers and the congenital malformations of cleft palate and hare lip.
War is never far away and during the years of unrest in Rhodesia, Owen found himself working in wards filled with the consequence of guerrilla war. The devastating effect of the more sophisticated missile, as well as traditional weaponry, demanded new bold approaches. As in East Grinstead, necessity pushed the boundaries of his science a little further.
Member of Parliament
In 1964, a new teaching hospital was being built in Salisbury but its development was the cause of grave concern amongst the medical fraternity, due to political interference. Such was the anger of the senior medical staff that, in order to have a voice, Owen, and several colleagues decided to stand for Parliament. He was elected as a Rhodesian Front MP for Salisbury North with a cracking majority and sat as one of Ian Smith's backbenchers. Following the admirable but ill fated declaration of UDI in 1965, Owen backed Ian Smith. Rhodesia had become Owen's country, he felt betrayed by the Harold Wilson government and he wanted to do all that he could to see it through the difficult time ahead.
He soldiered on until 1982, having given 25 years of dedicated work to ease suffering in the country that he had come to love so much. The agonies that he had endured himself gave him vast reservoirs of compassion for his charges. He never, ever forgot what had been done for him in East Grinstead by McIndoe and his team. He always remembered his indebtedness to them.
Eventually, like so many others, Owen found the political situation intolerable and chose to return to his mother country, eventually settling in the green untrammelled sweep of Dyfed. He missed his work desperately, but found compensation in travel abroad and in the joy of being able to roam freely in the beautiful countryside of Wales, unarmed and in no fear of imminent ambush. He took an interest in local Welsh affairs and caught up with all that reading that he had promised himself.
He never missed the annual September Reunion of the Guinea Pig Club. This was his yearly pilgrimage of thanks.
His wife died in 2005 and Owen passed away on June 6th 2008. He is survived by four sons and a daughter.
A Son of Mumbles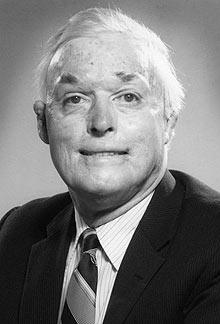 This, then, is the remarkable story of a Mumbles lad, one from our very midst, who as a result of an appalling wartime injury, was guided into a career which enabled him to practice skills that hitherto he had no idea were dormant within him. These skills, when harnessed gave him the blessing of being able to ease the sufferings of a host of others. Along the way, too, he had found the time to try and right a grave social injustice by becoming a Member of the Rhodesian Parliament.
He was indeed a man of intrepid spirit, a reluctant hero who rose from the ashes and repaid a debt.
I am not privy to his religious beliefs but as was stressed in a sermon recently at All Saints Church- "God is always with us".
God was certainly with Owen Smith.
Footnote:
Early in Owen Smith's consultancy in Rhodesia, his banking account was plagued with problems. These problems were resolved by the subtle change of name to Bertram Owen-Smith. Hence the failure of my research! To his intimates, however, he was always just,"Owen"